Work. Play. Recharge. Repeat.
Fitness Centre
No matter your regimen, it's easier than ever to stay healthy with our Fitness Centre. With an array of high-end equipment and lots of natural light, this is the perfect spot to work up a sweat.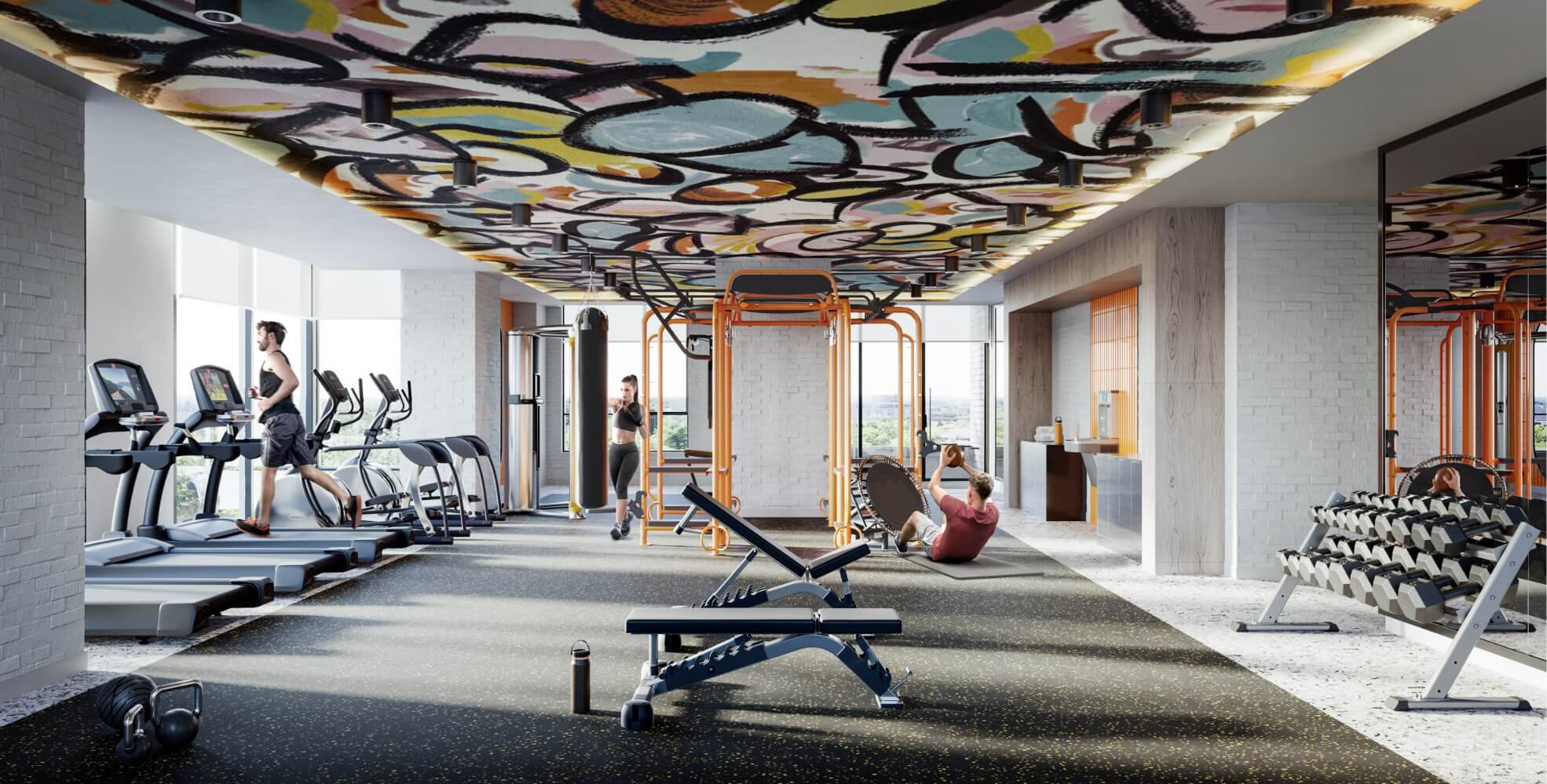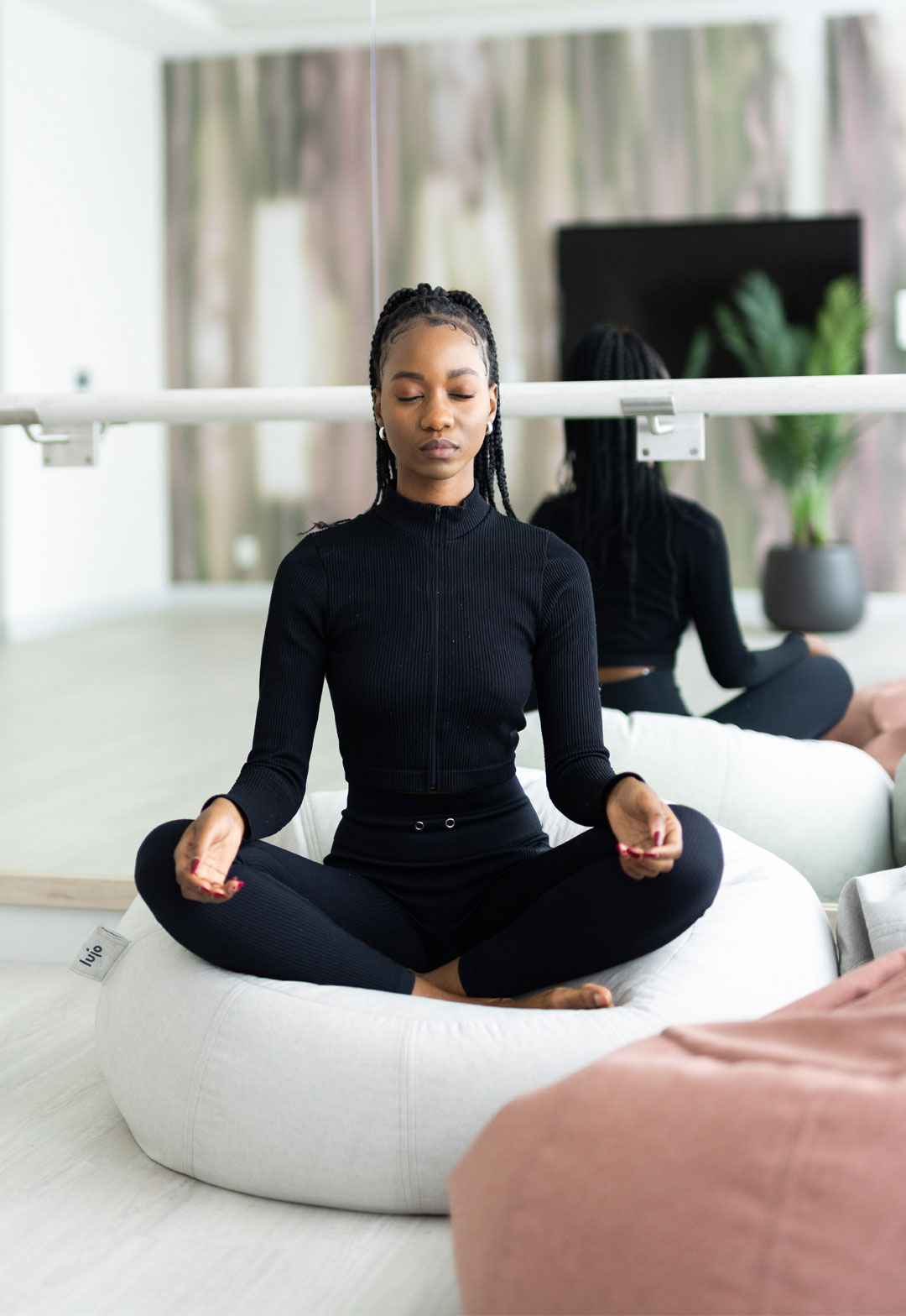 Yoga Studio & Meditation Lounge
Sometimes you just have to get away from it all. Our Yoga Studio & Meditation Lounge gives you the perfect spot to escape and centre yourself before taking on the day.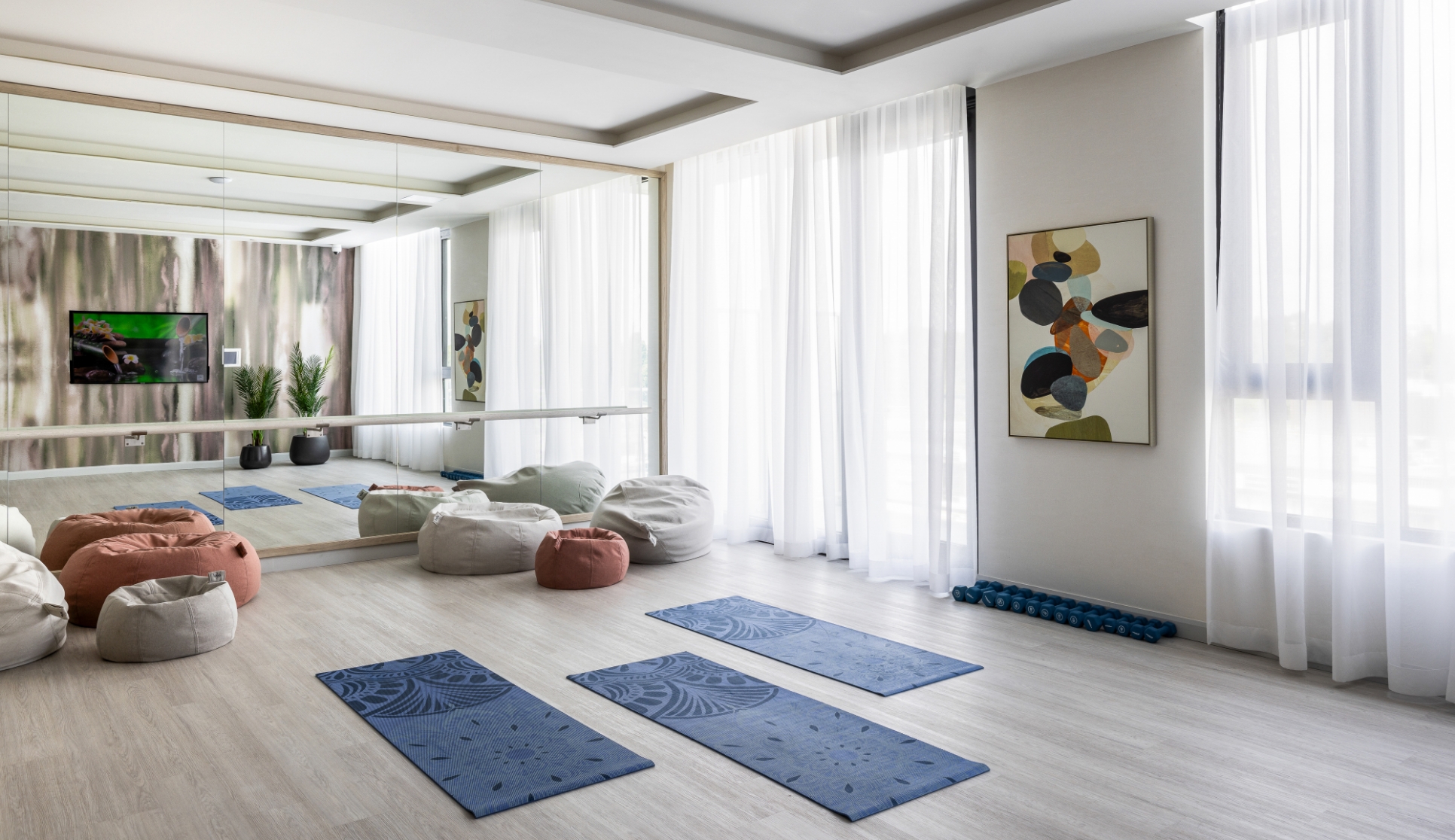 Outdoor Lounge
Enjoy unbeatable cityscape views while hanging out at the Outdoor Lounge, cooking on one of the BBQs, playing on the Bocce court or testing your skill at the oversized Chessboard.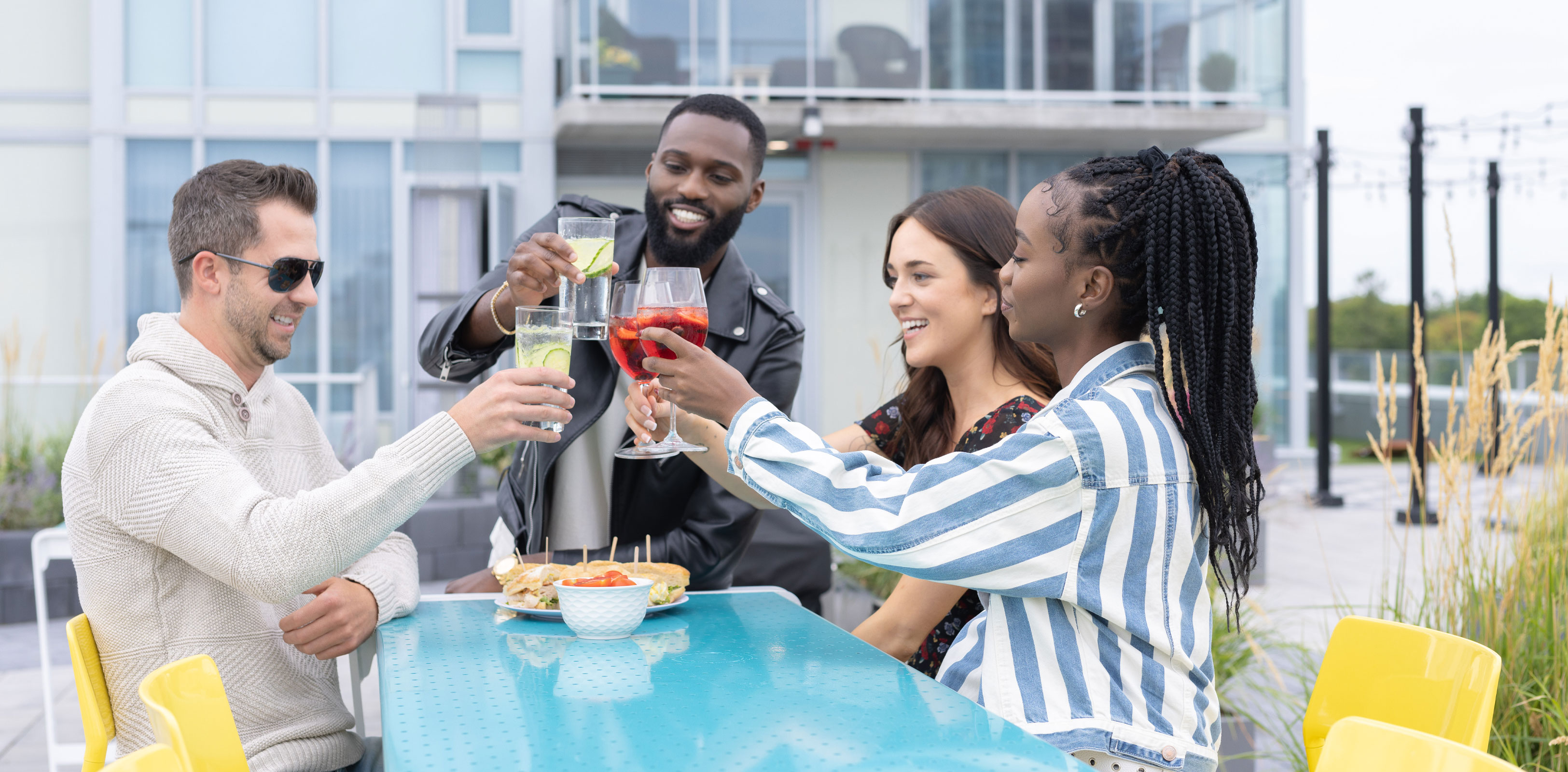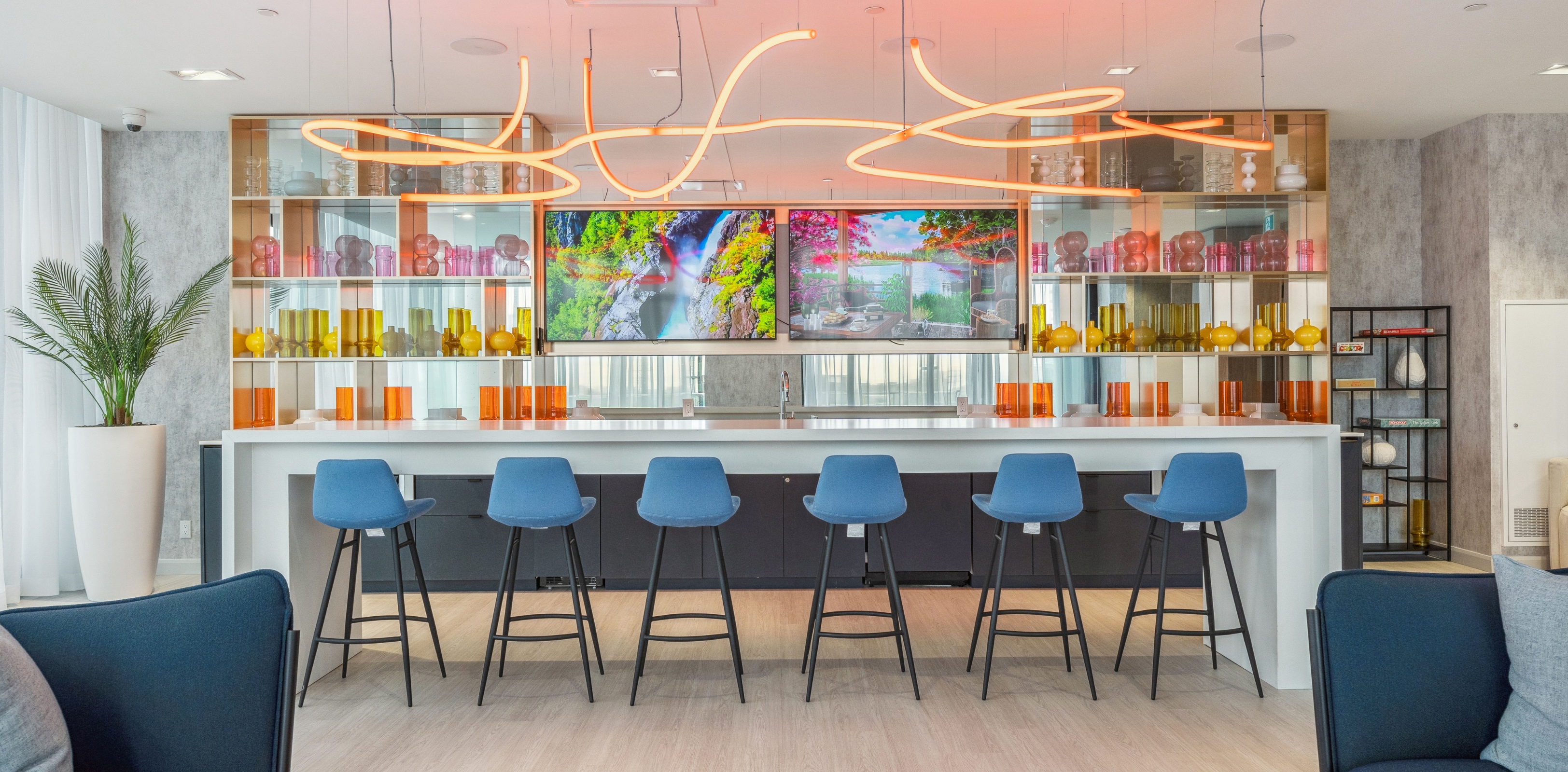 Party Lounge
This might be the best spot in the city. Invite your group over to host a celebration or just hang out—whatever you need, the Party Lounge is your space.
eSports Lounge
Gamers rejoice, our eSports Lounge is set up with everything you need to host gaming sessions with friends and neighbours alike.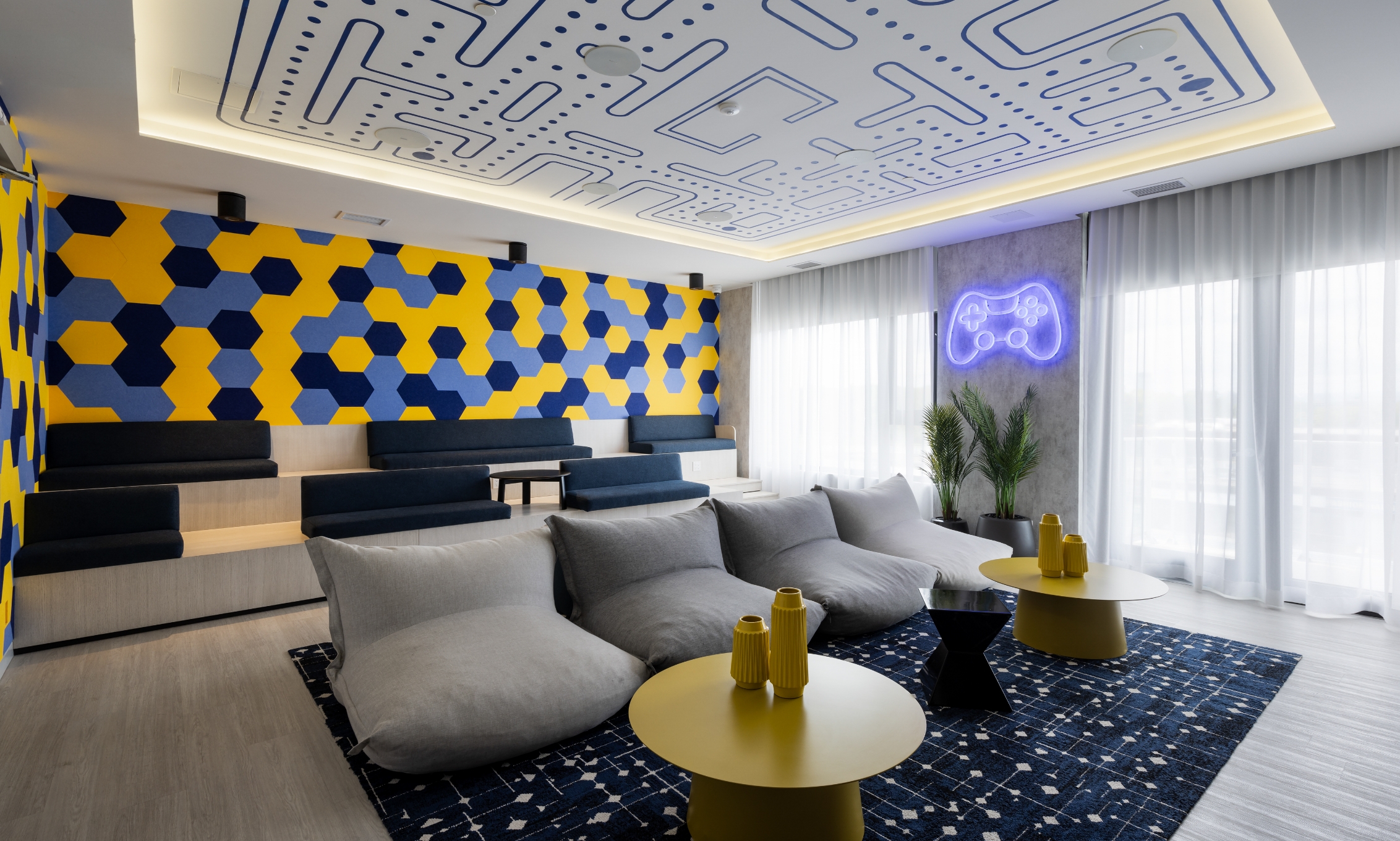 Games Lounge
Whether challenging your significant other to shuffleboard or setting up weekly card games with your group, this is the perfect spot to get into the game.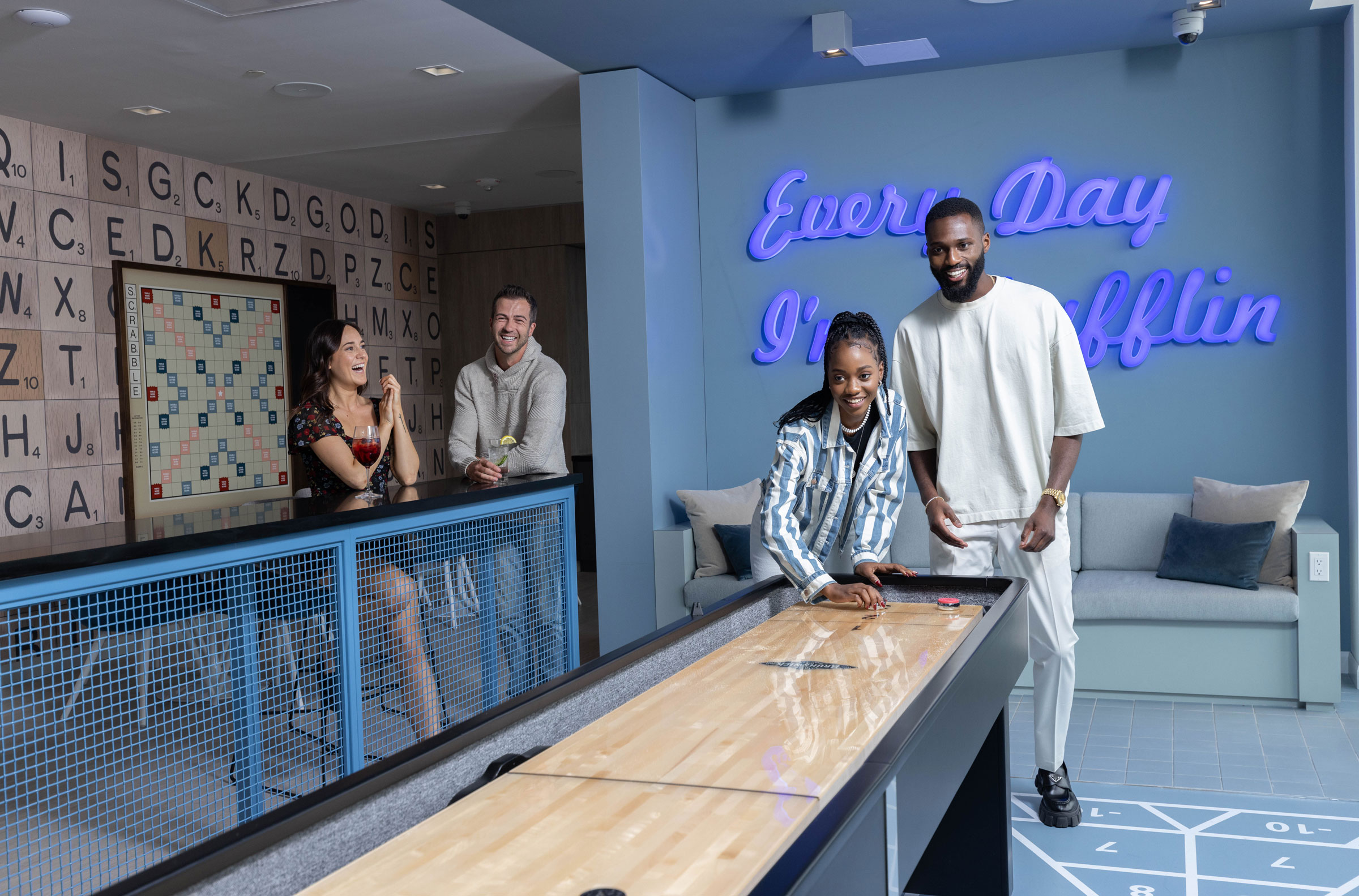 Pet Spa
Our Pet Spa provides you with all the equipment you need to pamper your pup, or to give them a quick rinse down after those particularly dirty walks.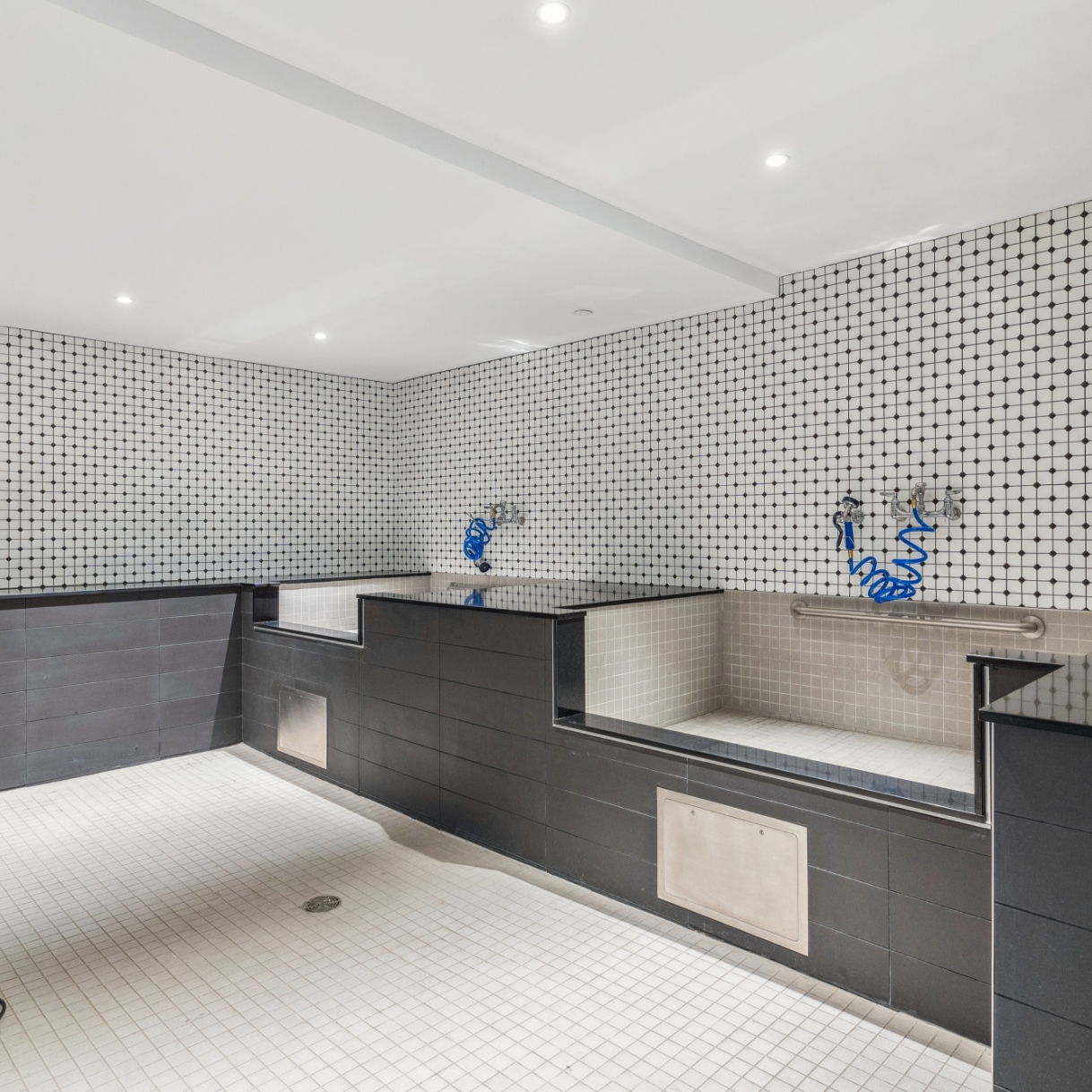 Lobby
The Lobby captures attention with its striking fin wall feature and fascinating wave pattern design — providing a unique, socially-focused space to connect.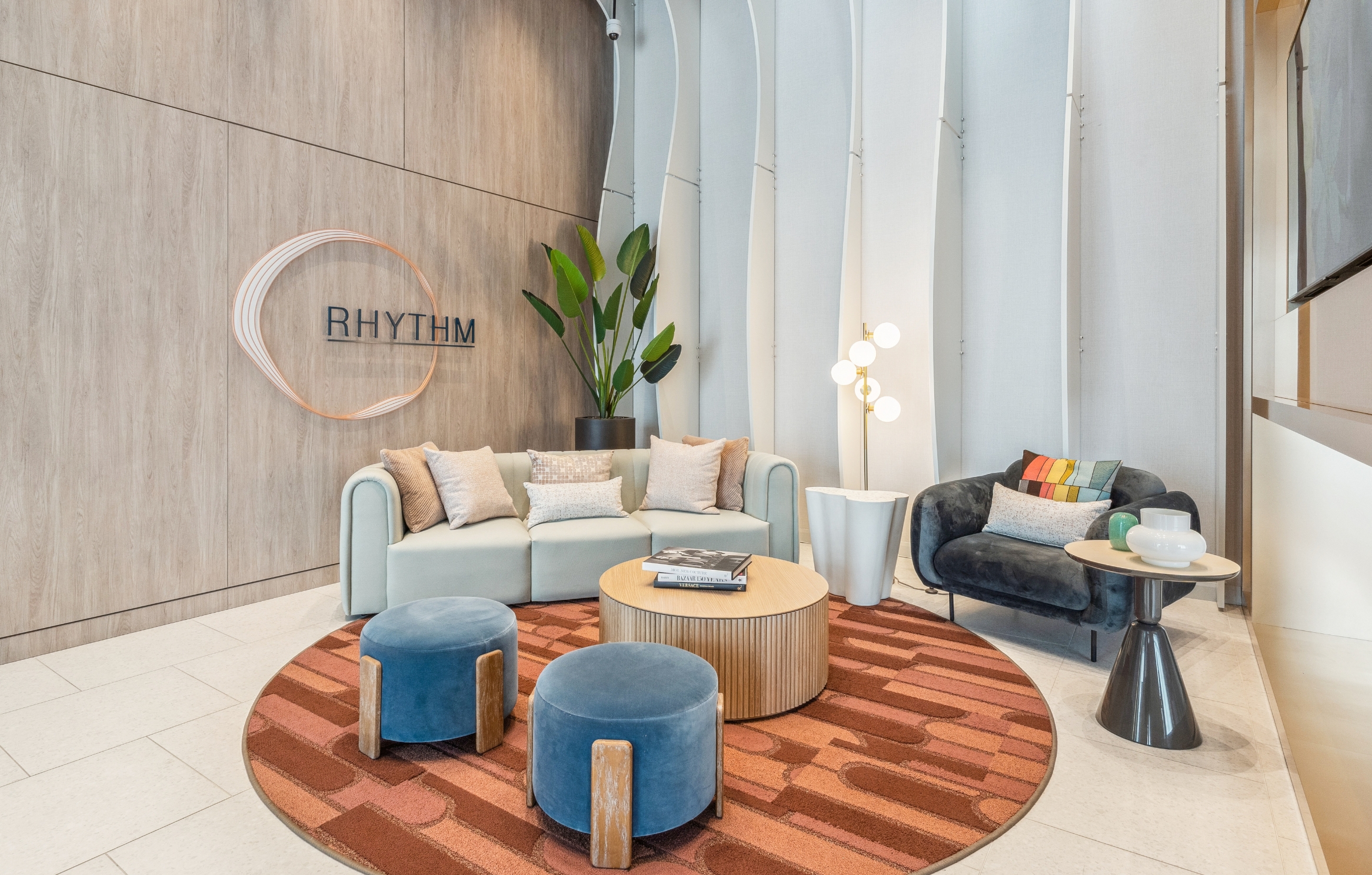 Building Amenities
Ground Level
*Not Shown
---
Co-Working Lounge
Lobby
Parcel Lockers
Mail Room
Leasing Centre
P1 Level
*Not Shown
---
Pet Spa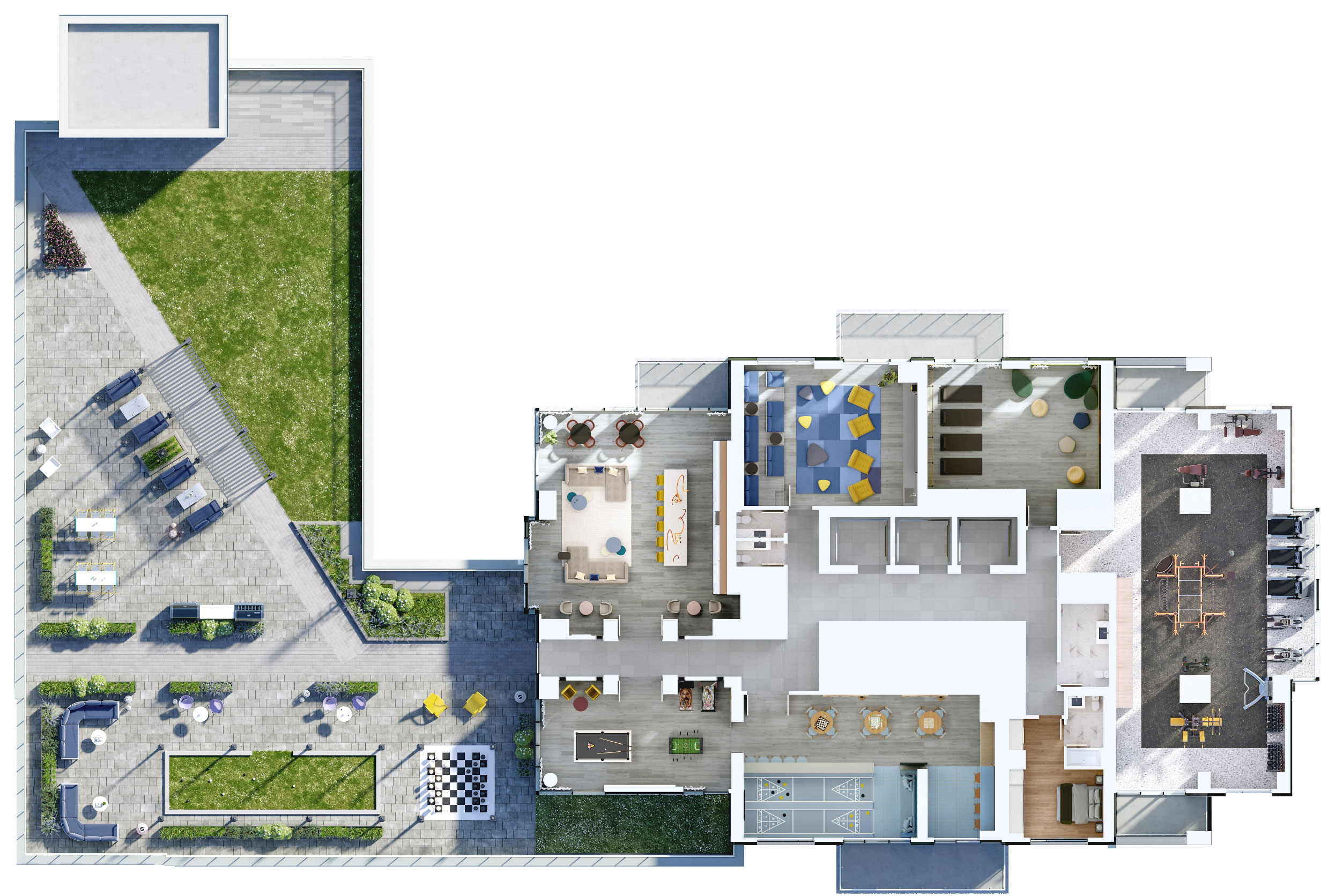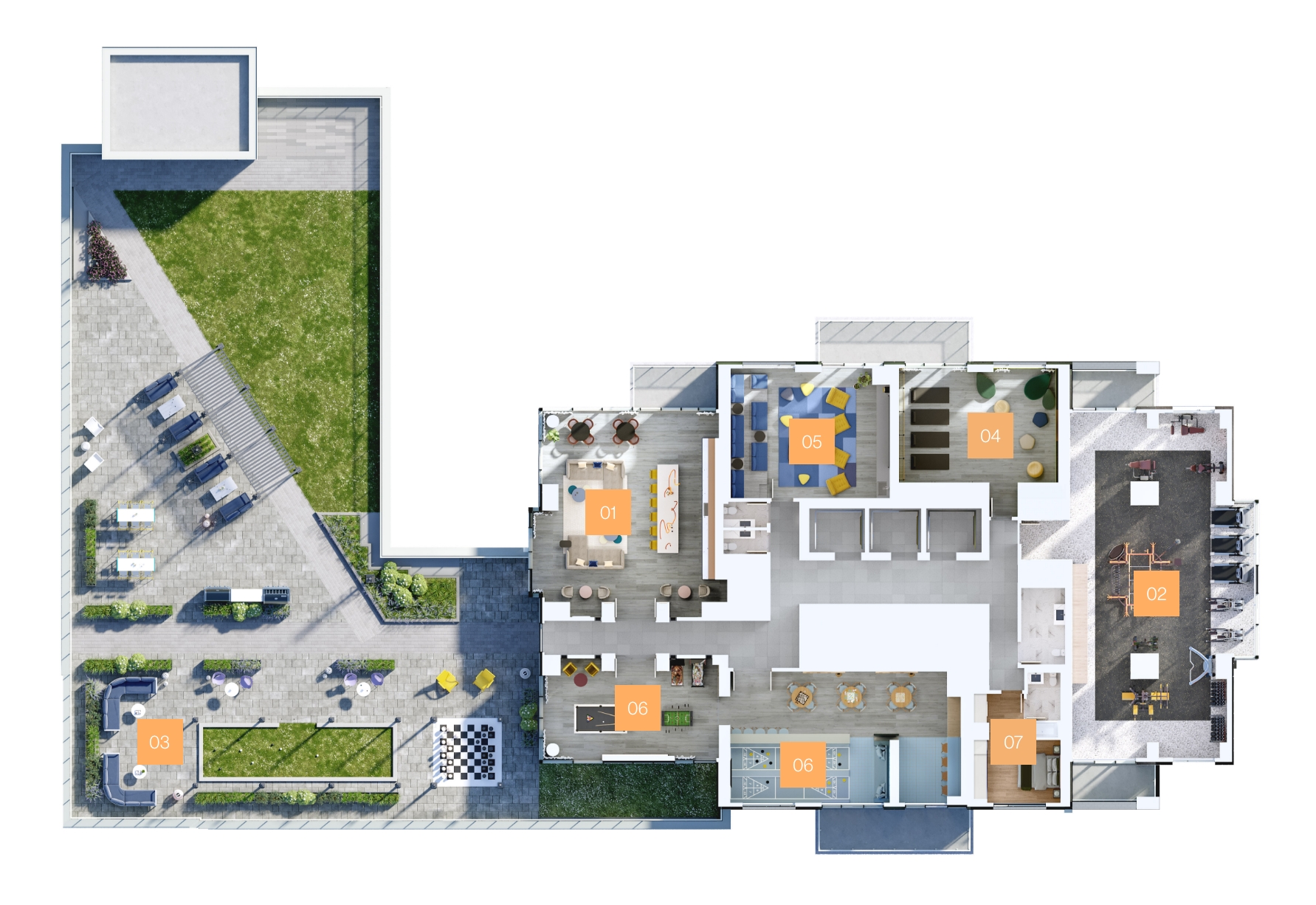 Fifth Floor